---
Phylomania 2018
The Tenth UTAS (mainly) Theoretical Phylogenetics Meeting
November 21-23, 2018
Sandy Bay Campus, Hobart, TASMANIA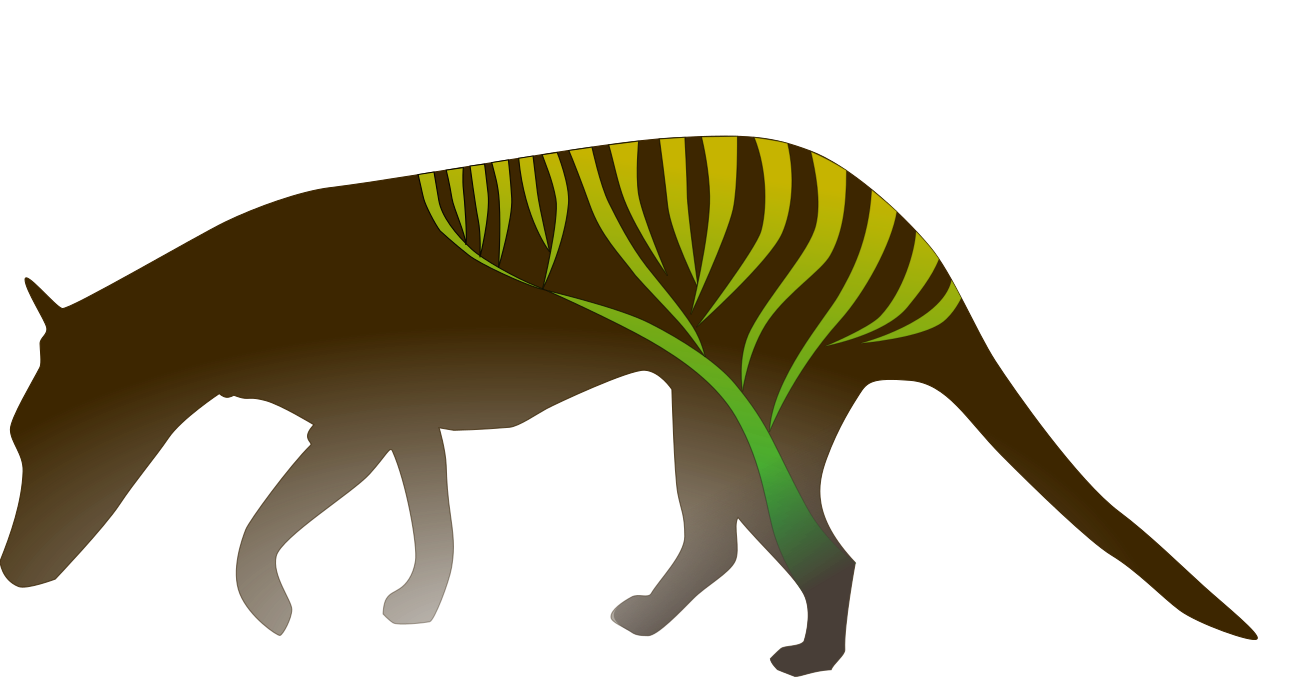 Organized by: Michael Charleston and the rest of the Theoretical Phylogenetics Research Group at UTAS
PROGRAMME HERE
DARK VERSION HERE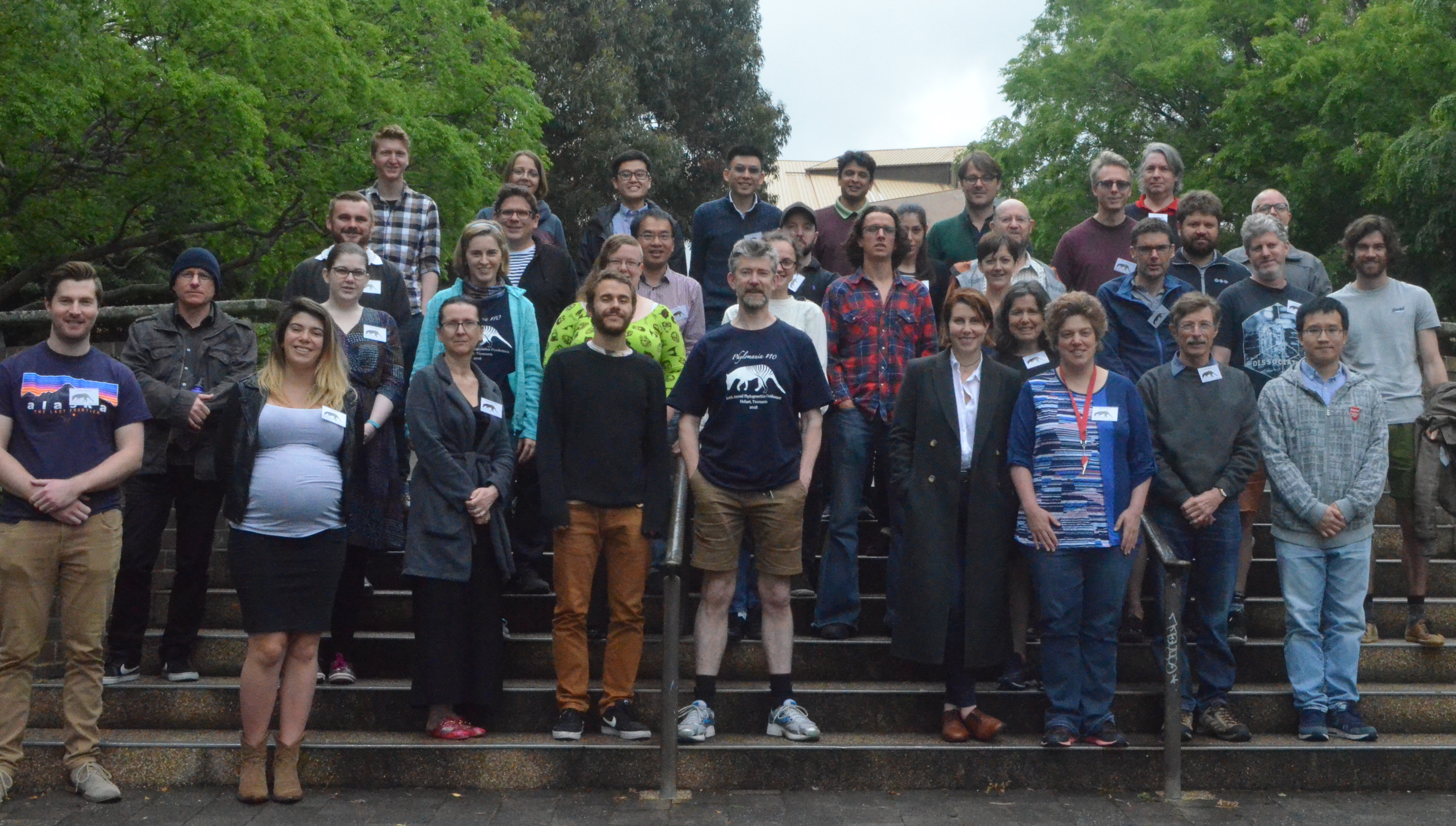 Pay here
Phylogenetics is concerned with one of the most important problem in biology: reconstructing the evolutionary history of present-day organisms from molecular data, such as DNA, or morphological characters. Hidden from view, in phylogenetics software packages used by biologists, are algorithms implementing stochastic and combinatorial methods on binary trees, as well as more general network structures. The mathematics involved represent a unique confluence of probability theory, discrete mathematics, stochastic methods, and statistical inference, as well as algebraic methods such as group theory. There are many important theoretical and practical problems that arise, such as statistical identifiability of models, consistency and convergence of methods. These problems can only be solved using a multi-disciplinary approach. Phylomania brings together internationally recognised experts, with the aim of discussing the pressing research problems in phylogenetics.
Schedule
The talks will be scheduled for the Wednesday, Thursday, and Friday. The meeting will start 9am Wednesday and conclude officially at 5pm Friday. We will arrange a group excursion, such as a guided walk (weather permitting) for the following Saturday, depending on numbers and the weather. The conference dinner will be on Thursday night.
Social Whatnots
Twitter Hashtag: #phylomania2018
Long talk, short talk, poster?
When you register please let us know if you would like to give a a 40 minute talk or a 20 minute talk, and you can always bring a poster. Yes we would love it if you would bring a poster as well as give a talk!
Registration
Registration cost is $175AUD for academics / professionals and $120AUD for students. The registration is to cover catering --- morning and afternoon tea / coffee / snacks, and lunch, and some awards, and is worked out based on previous conferences: we think it's pretty reasonable and we think the food and drink will be excellent.
Once you've registered, you should also pay because we'll need to buy supplies.


Social Events

There is a lot to do in Hobart. We will schedule our conference dinner for Thursday night so if you must leave early on Friday, you may. Conference dinner registration will be included in your payment, which we find is easier for everyone! The price of the dinner was $75 but we have now found a lower cost (and better!) option. We will provide further details shortly. If you've already paid for the original cost don't worry, we'll reimburse you the difference.

Accommodation

For those of you looking to book accommodation early(ish), there are a range of options both near to the Uni and in the City itself. Of particular interest, is perhaps the University of Tasmania Accommodation Services, which has a range of cheap(er) possibilities.


As well as the University itself, the surrounding suburb of Sandy Bay has a range of accommodation options that will cater to all needs. These are all within walking distance to the University, Hobart city and the wharf area. Some examples of the kind of places that may be available include Grovesnor Court Apartment, St Ives Apartments, Red Awnings Apartments, Apartments at Wolmers, Mayfair Plaza Hotel, and the Blue Hills Hotel. Of course it is also worth checking out Stayz and Airbnb for plenty of great alternative options.

Beyond Sandy Bay, the city offers a myriad of potential accommodation options (too many to list here).
The city is within easy walking distance from the University (20 - 30 minutes) but there are also many buses that service the University from the centre of the city.
For those of you looking for budget accommodation the city has a number of budget hostels.
These include the Pickled Frog hostel, The Brunswick Hotel, Imperial Hotel, and Hobart Central YHA.




to theoretical phylogenetics group page

---

Last modified 31st October 2018 by Michael Charleston.